WE CAN BE THE GENERATION


THAT STOPS REPEATING HISTORY AND
TRANSFORMS WHAT NEEDS TO BE CHANGED.

THE MODERN SCHOOL OF LIFE
Your Safe Place to advance Integral Education and
Self-Leadership, Conscious and Female Leadership.

An Integrative Approach to support Individuals, Groups,
and Communities to Heal, Transform and Grow.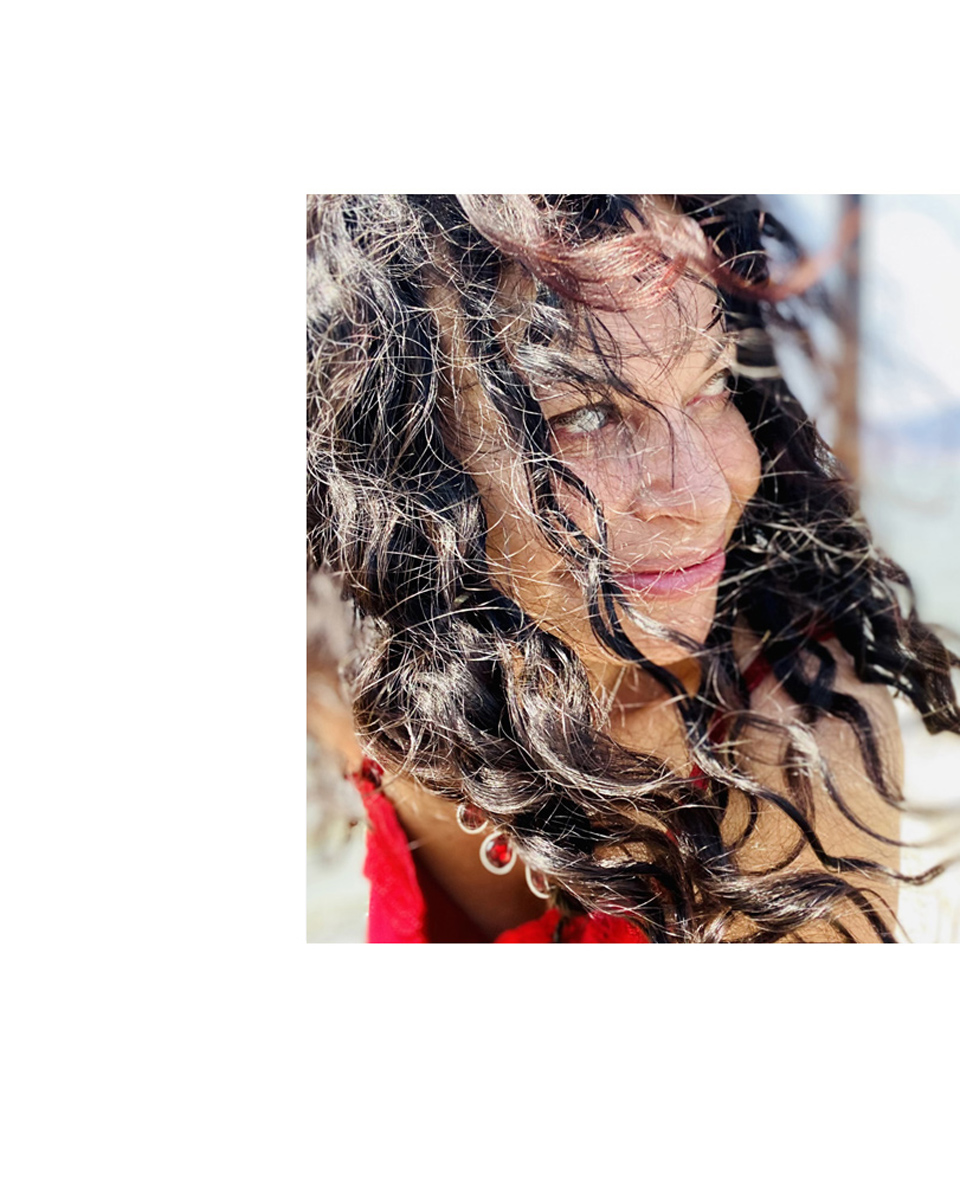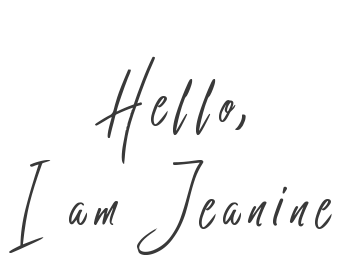 I am the Director of The Modern School of Life and Female Leaders Global Community. As a director of Integral Education, trauma-informed counsellor, certified coach, and creative producer, I'm known for my ability to connect with people of all kinds by providing safe and powerful transformational environments, transforming complex concepts into relatable stories, and fostering collaborative learning communities that nurture people's inherent capacity for growth and human connection. As a pioneer and visionary thinker with a strong intuitive mind, my unconventional methods and innovative views on people empowerment, healing, conscious and female leadership have made me a supportive, lively, and creative partner in a variety of professional and educational settings.
We do not need more female leaders. We need more leaders with female qualities
"Sadly, as we empower women, we force them to become masculine, competitive, and tough. I have failed for many years to empower my feminine side … our world is suffering from hypermasculinity. We turned it into a world of doing."
Mo Gawdat, Former Chief Business Officer, Google X.
A new era of female leadership is beginning to emerge. The old model of masculine female leadership is ending.
The seven-month, cross-industry, certified program aims to connect and empower present and future female leaders worldwide to become holistic, CONSCIOUS FEMALE LEADERS and use their greatness to bring out the greatness in others.

Female Leaders Global Community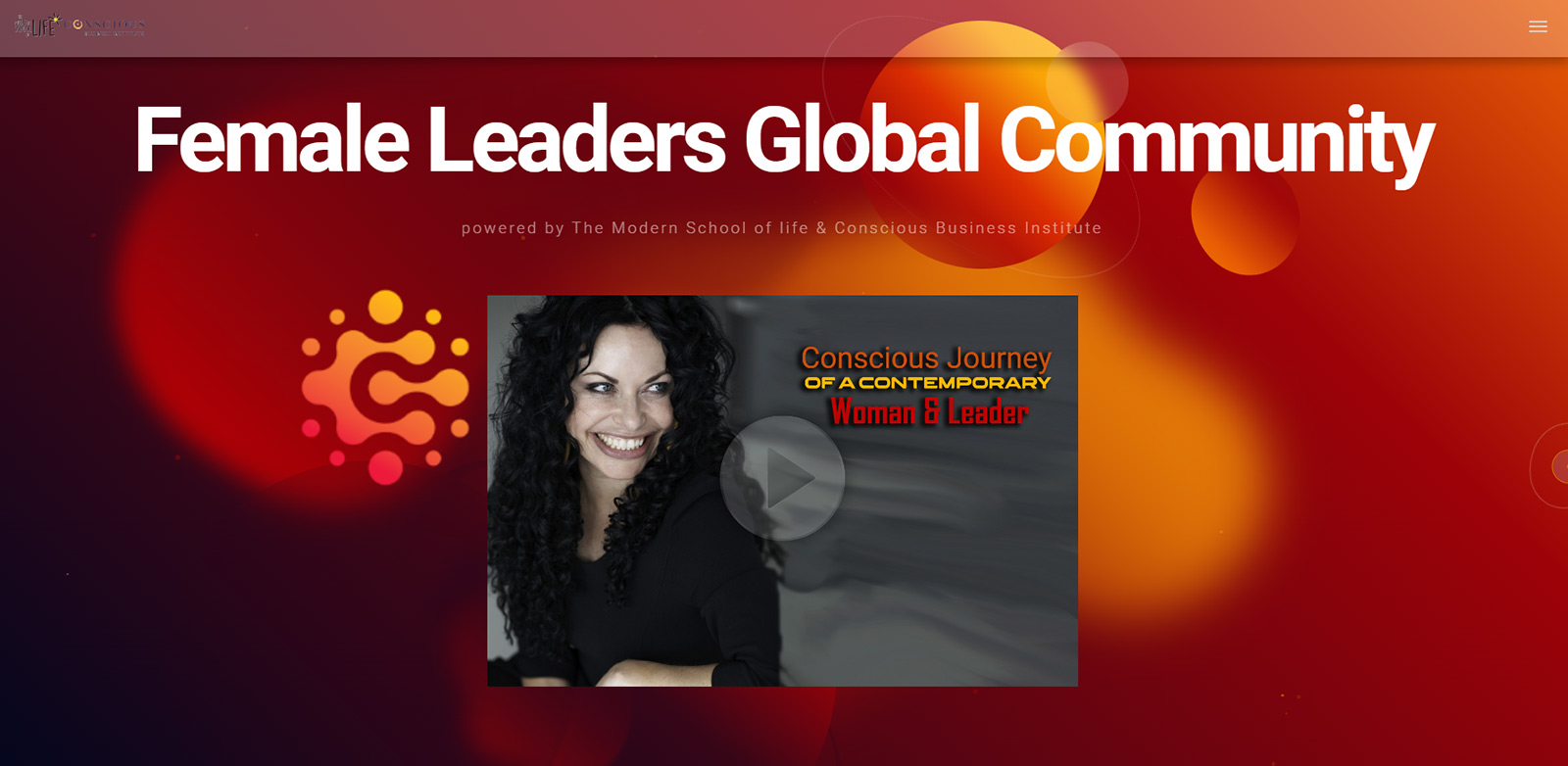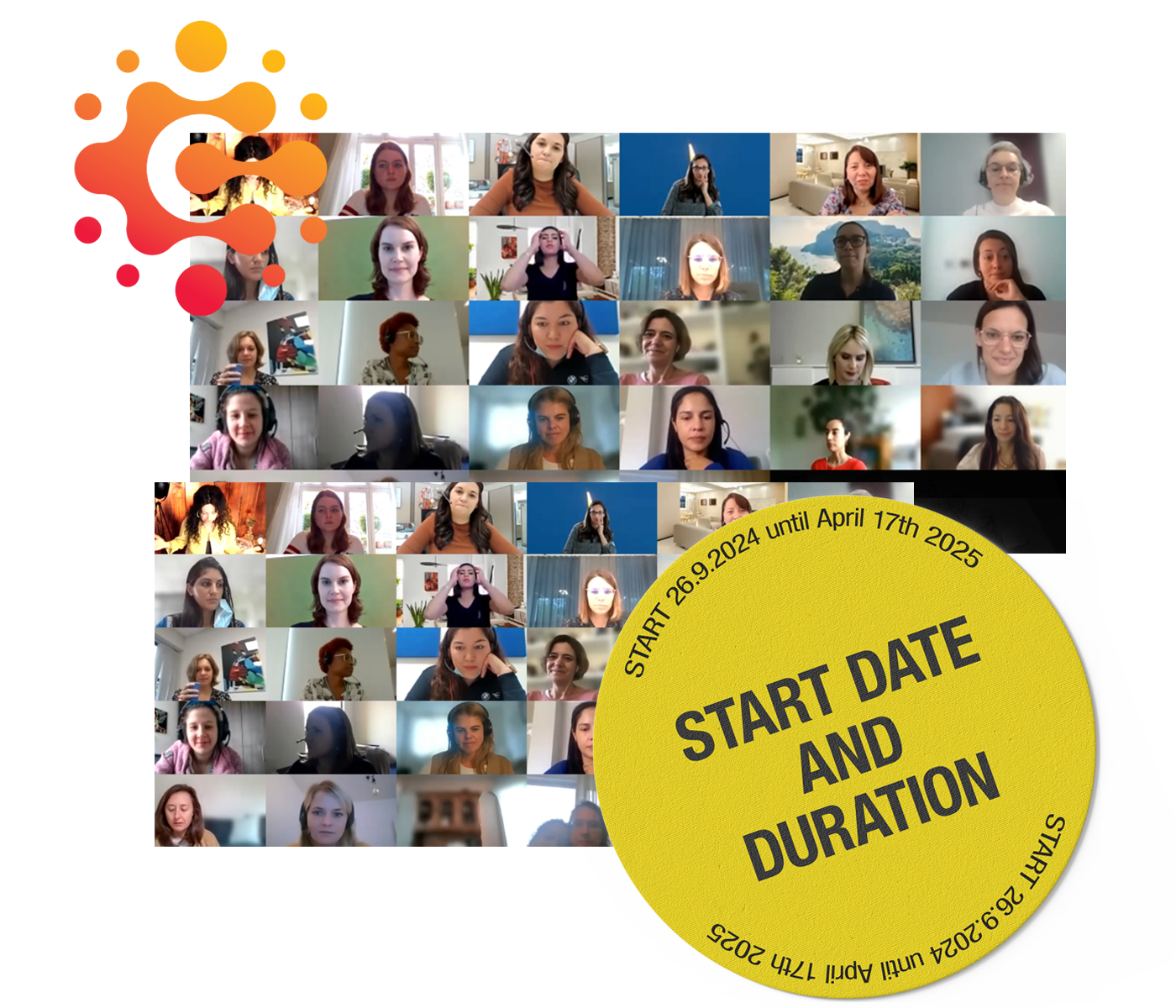 THE BIRD OF HUMANITY
There is a Cherokee prophecy that speaks about this century. It states that the bird of humanity has a male wing & a female wing. The bird of humanity has been flying for centuries with primarily only its male wing, the female wing unable to extend. Consequently, the male (yang) wing has gotten overly muscularized. The bird of humanity has been soaring in circles, unable to fly in the right direction. The prophecy says that in the 21st century, the female (yin) wing will fully extend and express itself entirely in all. The male energy will relax, and the bird of humanity will soar.


---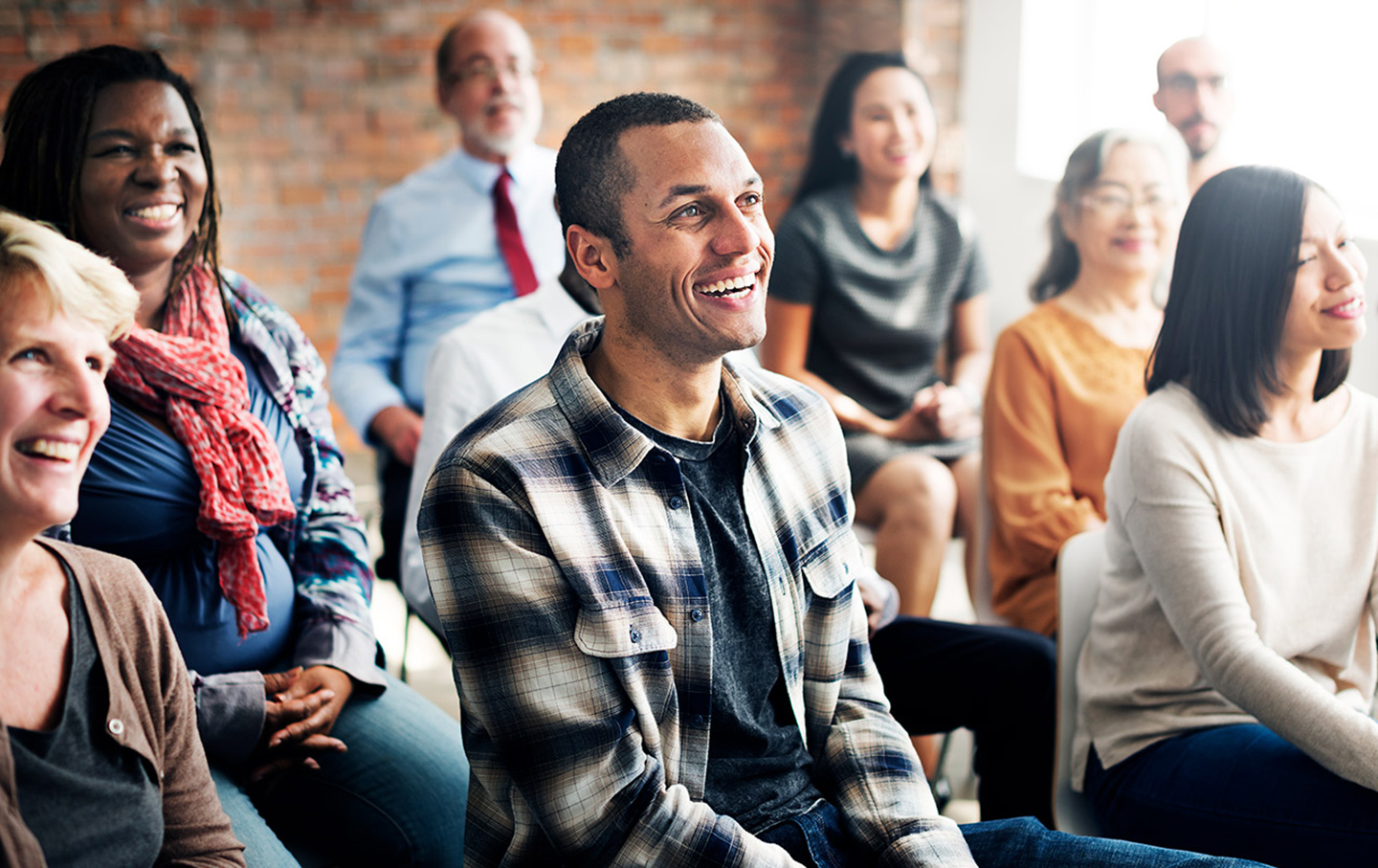 The Conscious
Leadership Program
Leadership is not a position; it is a way of showing up in the world. Leadership starts with the idea that the world is an effect. It is an effect of our actions. If we want to see a different world, we must be willing to act and show up differently. We have the potential to be the generation that doesn't repeat history but transforms what needs to change.
read more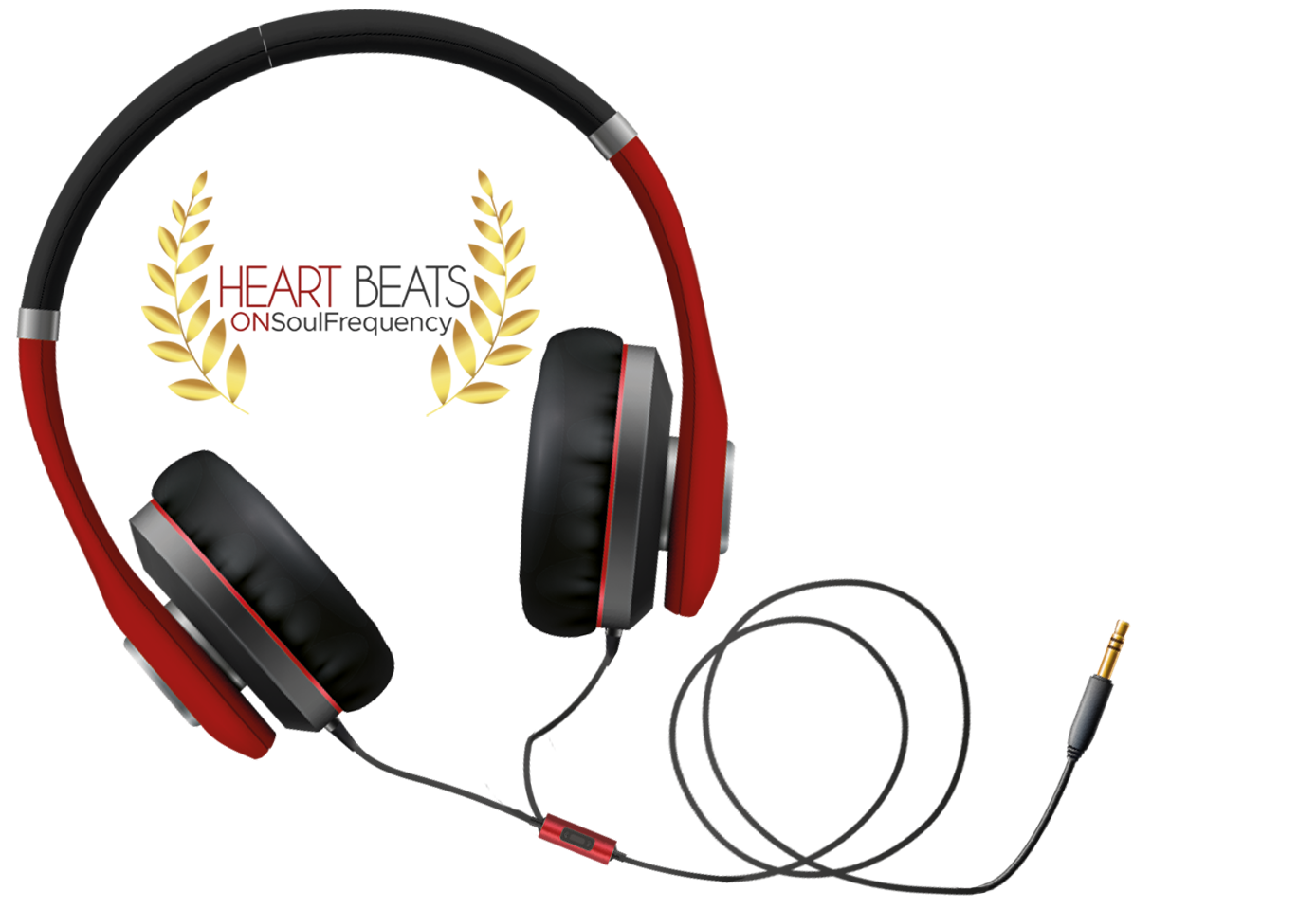 Empowered
Female Leadership Communication
BE BRAVE & SAY IT AS IT IS.
You were born to be real, not to be perfect.

A masterclass: Shifting from 'plastic authenticity' to authentic vibrancy, from hiding behind PP slides to making your voice matter.


read more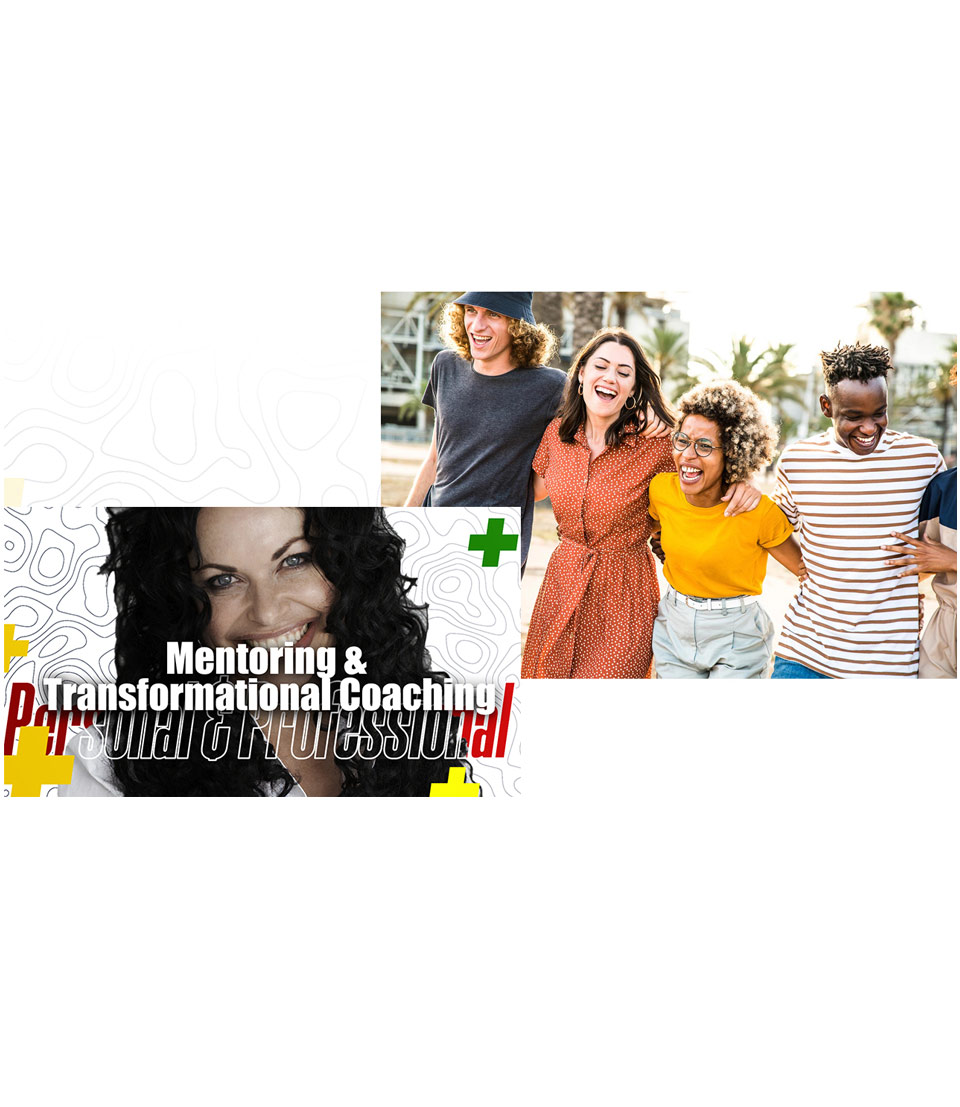 Personal & Professional Mentoring & Transformational Coaching
LIBERATION INSPIRATION AUTHENTICITY
PERSONAL LEADERSHIP GROWTH

A one-year Personal & Transformational Growth Journey for young adults who need or desire support.
Your Grant unlocks a Young Person's Potential.
A personal way of contributing.
read more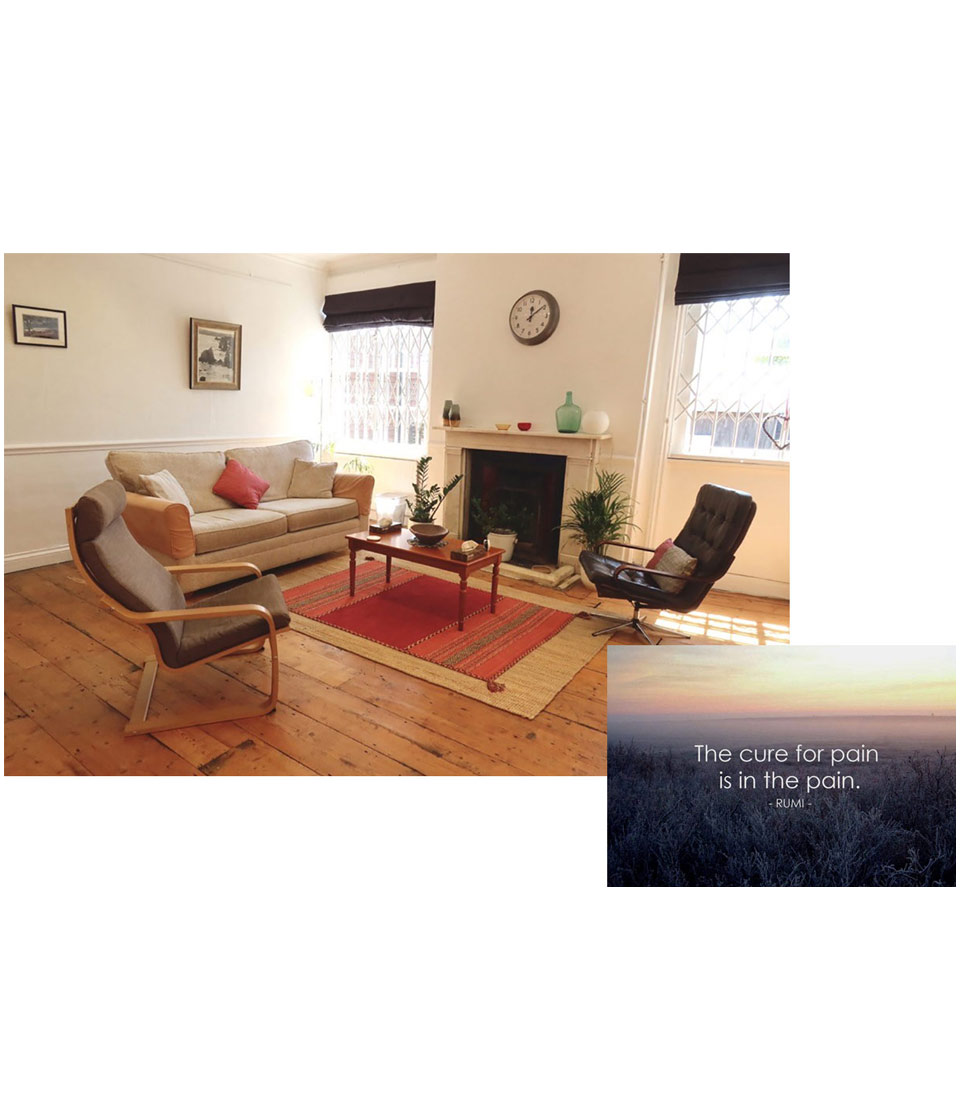 PAIN RECOVERY COACHING
HELPING PEOPLE TO SUFFER LESS IS MY CALLING.

For almost 30 years, I suffered from chronic pain; knee pain, back and neck issues, migraines, and more. Without answers, relief, or feeling understood, I ran from doctor to doctor. At some point, I almost gave up hope. Modern pain science and dance training saved me. I am proof that, despite trauma, chronic pain, and profound life challenges, it is possible to live a meaningful, joy-filled life and be safe and connected. It is my great pleasure to enable every person suffering from chronic pain to feel heard and cared for, and ultimately, to get back to life-enriching activities. I am here to support you and help you build confidence, kindness, hope, and courage.
Welcome to my private practice.
contact
I very much enjoyed to read this book by Jeanine van Seenus. It is brutally honest, deeply courageous, a dismantling of the rattling mind, a wonderful crusade to self-love!

I had the pleasure to participate in talk shows, and personal interviews led by Jeanine. I am always impressed by her professionalism, her preparation and ability to create a beautiful energy and flow in the conversation.

If you want to learn more about strong women who share their stories and if you are looking for a positive, conscious voice that embraces love, have a look at Jeanine van Seenus YouTube Channel. Jeanine is an inspiring, creative, and strong woman. While I was part of a corporate coaching program at BMW, Jeanine taught me that also, as a career woman, I should embrace my female side and not be afraid of letting go, getting to know myself better, and embracing wholeheartedness. So if you are a curious person, have a look at her work.
Would you like to book me, simply make contact with my office, tell my team what you need, and we'll do our best to help.

info@themodernschooloflife.com